The Lina's & Dina's team are here to ensure that our clients' requirements are assessed and served. Starting from the frontline, our Customer Service and Call Center Teams help guide and nurture our visitors to the center as well as the inquiries on our programs. With customers' concerns being heard, our Customer Service Team is the reason why many of our clients remain loyal and extend their subscription. Through their guidance, we provide our clients the means to believe their health goals are now within reach.
Our Dieticians & Nutritionists manage one of our core services at Lina's and Dina's by providing insight, expertise and best practices that help determine your health status and the right habits that each client should learn from their unique situation. They work very closely with the Head Chef to provide the right nutrients and a healthy diet to cater to our clients' needs. Our quality control team made it possible for us to strive towards and achieve the best practices in food safety management systems, from procurement to transportation, to storage and preparation. This culminated in our ISO-certified Kitchen, yet another reason for our clients to trust us with their food safety.
To best maintain the freshness of the food, our logistics management team endeavor to have food delivered at an appropriate timing in environmentally controlled vehicles. Here at Lina's & Dina's we are passionate in supporting you toward the betterment of your health and wellbeing.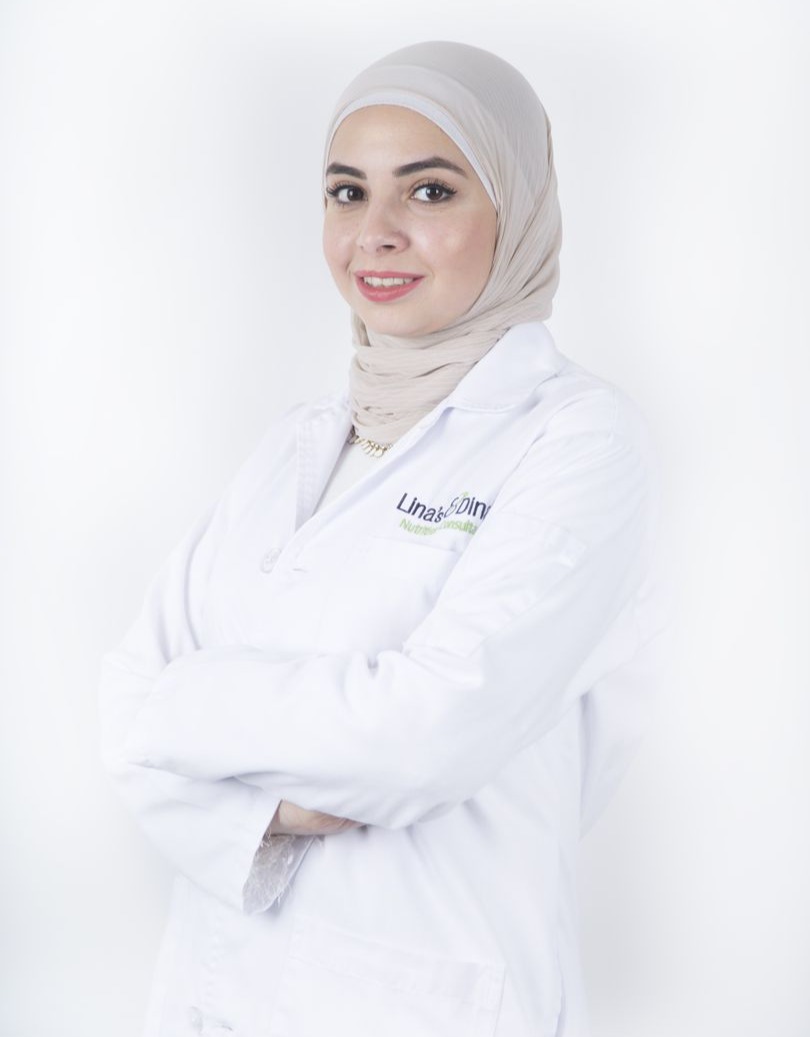 REHAM

Clinical Dietitian
"Junk food you have craved for an hour or the body you have craved for a lifetime. Your decision."
Reham loves cooking and long sought to help people lead healthy lives so they can protect the ones they love.

Reham graduated from the Petra University in Jordan 2016. Reham likes to positively impact people with her leading personality, wanting everyone in the world to stay healthy, helping them to achieve this goal. Reham leads by doing and always trying to put herself in her client's shoes to understand them more and encourage them that they can do the impossible. Reham also had advice for her clients, do not be quick to trust anyone on social media because most of them are idealistic. Trust those with a degree and not those claiming to have the magic recipe that helps you lose weight faster..

Scope of knowledge

Has been working in nutrition and dietetics since 2016.

Helping people to reach their healthy body weight, experienced in dealing with under-weight- over-weight, and obesity.

Dealing with chronic health conditions like: diabetes, heart problems, PCOS, and cancers.

Experience in manipulating diets to help relive or treat diseases of the digestive system such as, GERD, gastritis, Crohn's disease, and IBS.

Helping athletes and sport-lovers to improve their nutrition, performance and body composition.

Helping people with eating disorders such as, bulimia nervosa, and anorexia nervosa.

Helping pregnant and lactating women to meet their nutritional needs and overcome these periods smoothly.

PALIG

Clinical Dietitian
"The way you choose your meals reflects your personality."
Palig became a nutritionist because she always wanted to explore natural alternatives for treatment of diseases and disorders. Since we deal with food every day, we need to have knowledge because the age old adage of "you are what you eat" is true. Started working as a dietitian since 2015 .She participated in many community workshops and seminars that target health and nutrition awareness. She graduated from Petra University in Jordan 2015, with over 5 years of experience in clinical nutrition.

Her advice to her clients is simple; Health is wealth! We need to start taking care of our bodies, it is not simply about losing weight, it is about being healthy
Scope of knowledge

Helping kids with obesity to adapt flexible new healthy habits to have easy and smooth weight loss journey .

Educating patients with diabetes type 1 and 2 , help them find healthy alternatives and planning the right diet to match their medications .

Helping women during pregnancy and breastfeeding by following the right plan for each trimester .

Experienced in dealing with health conditions such as: Heart diseases , PCOS, IBS , Hyperlipidemia .

Assist athletes to reach their goals by creating the perfect meal plan divided by macros and the right amount of protein in order to gain muscle mass and improve performance in work out sessions .

Helping post bariatric patients by following the right plan to assure healthy and convenient weight loss .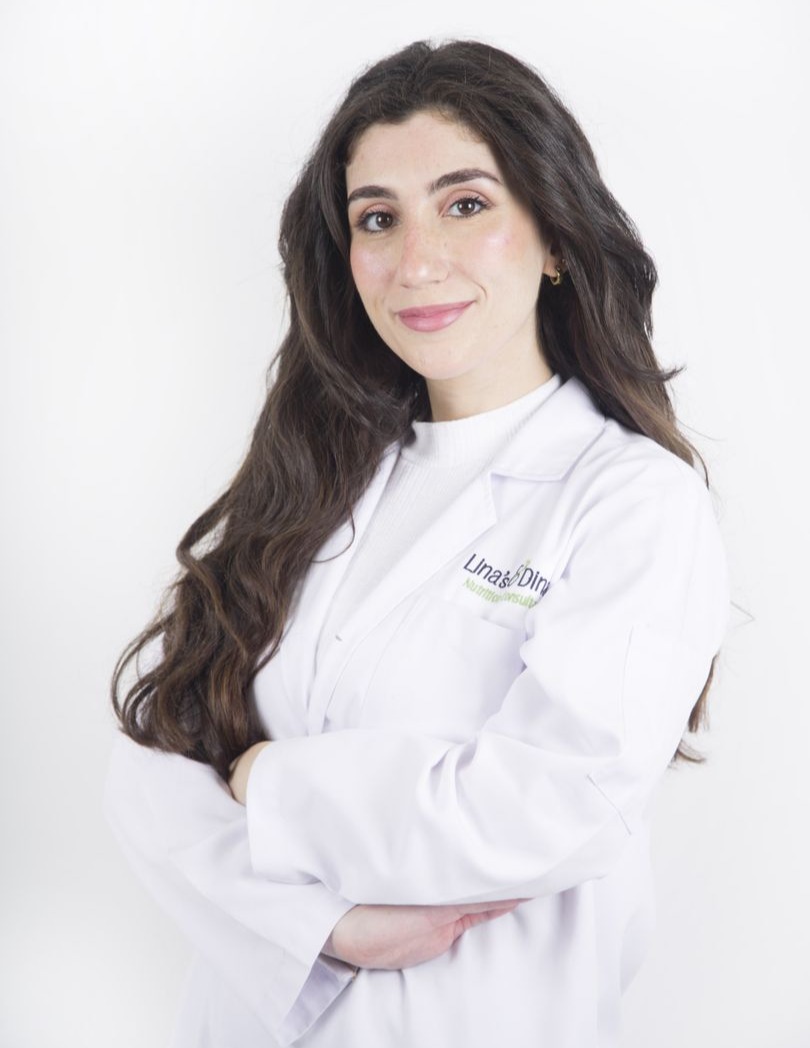 RANA

Clinical Nutritionist
"Your personality is what distinguishes you from those around you."
Rana entered the field of nutrition when she was young to answer the call of the 21st century where obesity was spreading rampantly. She is quite social and enjoys communicating with people, hence why she is a distinguished dietician.
Rana graduated from Kuwait University in 2014 with a Biochemistry and molecular Biology. She is also in the final stages of her Master's thesis in Nutrition and Food Science with the Faculty of Life Science in Kuwait University. My advice to my Kuwait university juniors: Study is not everything you should get ready for the practical life in the job. If you don't know something you should always ask if you want to reach your goals.
Rana advises her patients that if they want to lose weight in a healthy way they should ask a professional, advice from the wrong people could be detrimental to your weight loss journey.
Scope of knowledge
Her experience is built up from 2017 and working to exploit it in her work field.

Ambitious to help people change their nutrition habits in flexible way.

Interested in psychological Nutrition to help the cases accordingly.

Dealing with different health conditions like Diabetes, Hypertension, PCOS, Hypothyroidism, Cancer, Heart problems, Digestive problems, and Bariatric cases in promising and successful way.

Helping the sports enthusiasts and body builders to achieve their goals with well calculated macros that match their needs.

Experienced to deal with pregnant & breastfeeding women for a good nutrition and health for both them and their babies.
DARA
Dietitian
"Some days you eat salads and hit the gym. Some days you eat cupcakes and refuse to get off the couch. It's called balance"
Dara is a foodie who loves baking and reading. She believes in mindfulness and moderation, not limitations and restrictions. She has the desire to influence the way people think about food and the manner in which they make their selections.
Dara graduated from the American University of Madaba in Jordan in 2018 with almost two years of experience. She hopes to be able to change people's lives not only by assisting them to get to the shape they want but also maintain or achieve wellness. Dara believes in creating bonds with her clients as to make them feel as they are not alone in this journey and that they will always have someone to confide in when it comes to help them make changes.
Dara advises her clients to trust the process and to take baby steps towards change and not huge leaps as small changes always make a big difference!


Scope of knowledge

Weight loss and management

Metabolic syndrome

Prediabetes and diabetes

Cardiovascular diseases

Dyslipidemia

Fitness and sports nutrition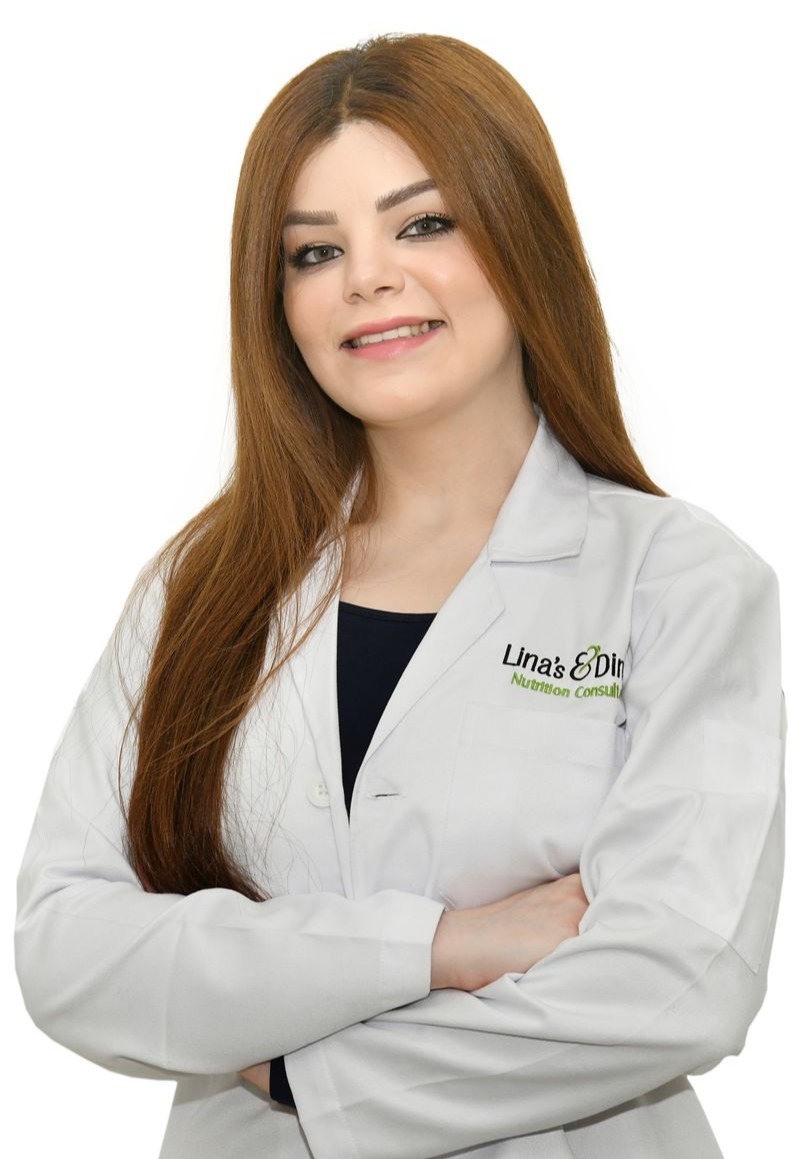 NEVEIN

Clinical Dietitian
"Nutrition is a fundamental pillar of human life, health and development across the entire life span "
Nevein is passionate and experienced dietitian who loves sport and exercise, striving to help individuals in making exercise a part of their lives. She graduated from Petra University of Jordan in 2016 and has been working for more than 5 years to help people make health-conscious decisions about food and lifestyle. Nevein treats her clients like family members, knowing how to encourage individuals through their journey of adopting a healthy lifestyle. She wishes to take a part in creating a world where people can enjoy a healthy life.
Scope of knowledge


Helps athletes optimize nutrition for training, competing and health

Educates clients about the benefits of proper nutrition and lifestyle changes

Provides nutrition care for people with diabetes, hypertension, GI, IBS, gout disease, high cholesterol, PCOS, food disorder, colitis and insulin resistance

Motivates the clients with overweight and obese to lose excess weight and achieve their goals

Deals with women during pregnancy and lactation, provides them their nutrients needs through all stages